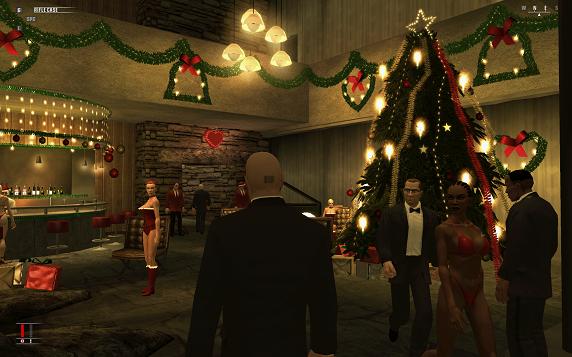 I've finished Hitman: Blood Money but I've decided not to actually write a full review. I'm a bit busy at work at the moment and I doubt anyone would want to read a review of a three year old PC game anyway. It's decent enough with an interesting premise but because it relies so heavily on hard-coded scripts, you basically have to rely on trial and error to know how to complete levels in the proper way. I also find it amusing that most of the upgrades you can get in the game are more or less useless unless you want to play it as an action game.
I'm currently playing Torchlight but I'll probably have to wait until next week to post my impressions. In the meantime, a survey of the relatively new releases on the market that I'm interested in reveals an embarrassment of riches. Usually, my bottleneck with PC games is playing time rather than cost, but there are so many new games I'm interested in that even cost is going to an issue. Here's an overview of what I plan on buying over the next few months:
Cyanide's Blood Bowl has been available since this June but only from the company's own website. I'd been hoping that it'll come down in price when it hit Steam but now that it has, it's still at almost full price. It's a faithful recreation of the classic Games Workshop boardgame of the same name, which means I definitely, totally must have it. As usual, the AI is competent but not fantastic so it plays best in multiplayer, but I don't think I'm going to able to find anyone to play it with me. The downside of PC games is of course that each player needs to buy his or her own copy whereas everyone can play together on the same physical copy of the boardgame.
Batman: Arkham Asylum by Rocksteady Studios was released in August this year. I was prepared it dismiss it as just another action game, but it's won widespread acclaim as the greatest superhero game ever, so I've decided to get it. I suspect it won't have too much in the way of legs so I'm going to wait for a Steam sale to grab it at a discount. At least this will give me a chance to break out my rarely used Xbox 360 controller.
Bioware's long awaited Dragon Age: Origins made its debut in November and I bet most people are still busy with it at the moment. There aren't too many computer RPGs on the market nowadays so you have to treasure every one of them. Personally I'm not very enthusiastic about the generic fantasy theme in this one so I'm in no rush to get it. It's gotten great reviews however so I will get around to it eventually. I'm not very happy either that it's being sold as a normal edition and as a collector's edition with exclusive loot, even as digital download versions!
Solium Infernum is supposed to be released this week but hasn't yet at the time I'm writing this. It's a small, indie game by the makers of Armageddon Empires which I liked a lot. Even more so than the previous title, this is a PC game that supposedly will feel and play a lot like a boardgame. It's a turn-based strategy game which has players taking on the roles on fiends in Hell who vie against one another for prestige. Sadly, this is another game that will reach its full potential in multiplayer. Maybe I should join in PBEM games again. I haven't done that in about 4 years now I think.
What I won't be getting:
The one game that is breaking all records and constantly getting into the news, Call of Duty: Modern Warfare 2. The controversy over the portrayal of terrorists in the game doesn't really bother me even if it is somewhat tasteless and I find the lack of support for private servers to be only mildly annoying as I don't expect to play much multiplayer. What does bother me is that Infinity Ward is charging US$60 for what will probably be a 10 hour game for me. Thanks, but no thanks.