As a fun programming exercise and just to see if I could, I decided to try making a PC version of an established boardgame. I picked Caylus: Magna Carta because 1) I own a copy of it (actually a gift from Han a couple of years ago now 2) its main components are cards that I can easily scan and yet the cards are played onto a virtual board, so it's more like a boardgame than a cardgame and 3) I thought that it should not be too difficult to write an AI for it, as opposed to something like Glory to Rome which has way more combinatorial possibilities.
I'm aware that the standard practice in such cases is to adopt a different name and to avoid using the original art. But I'm doing this just as a learning exercise so I don't plan to distribute it. Besides, seeing the actual game in action is a key part of my personal motivation for doing this and I can always switch out the art for placeholders later. Anyway, the project is far from done but after nearly a month of work, it's certainly playable now, so here are some screenshots..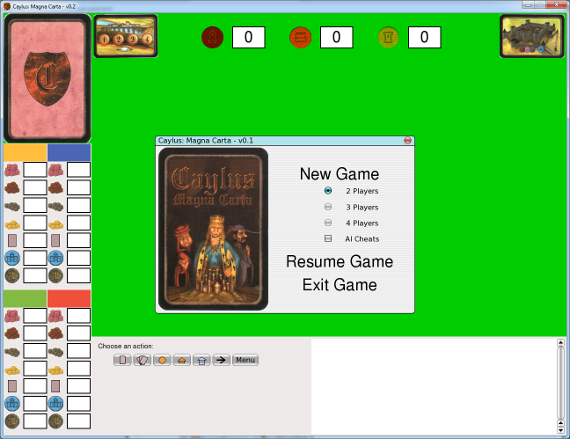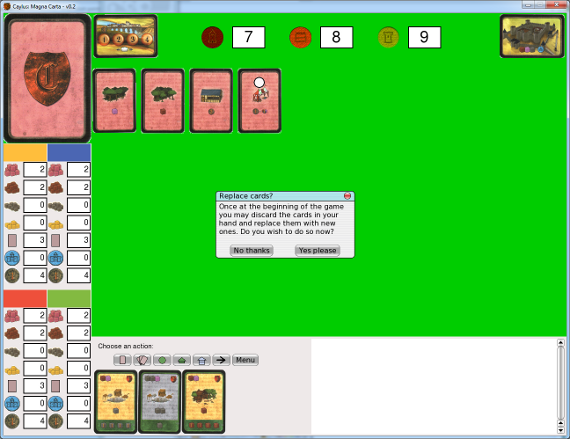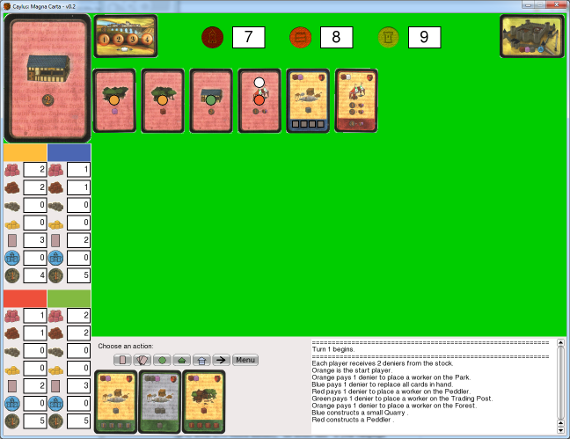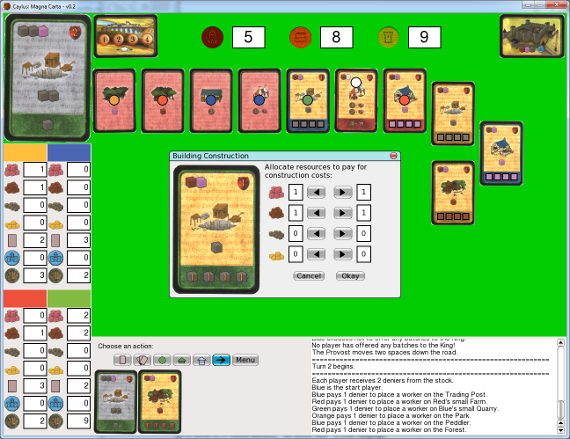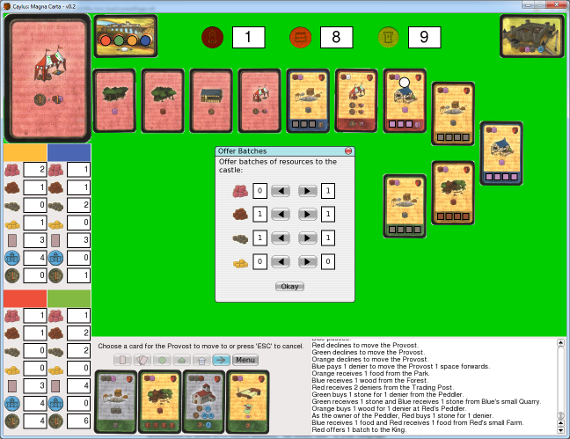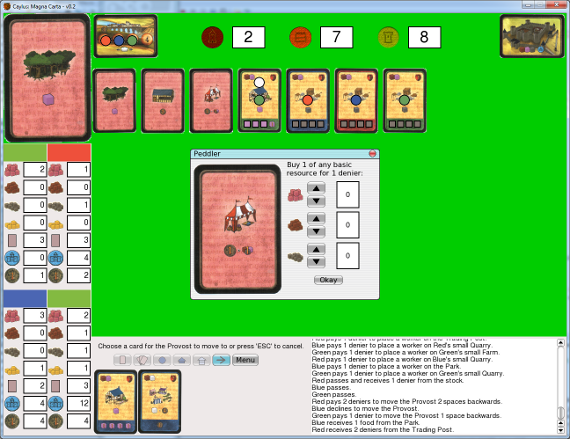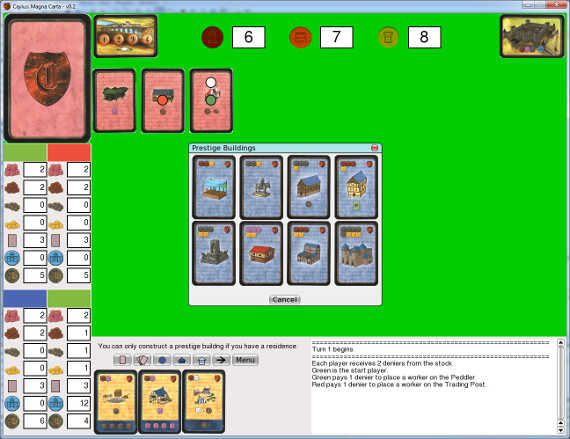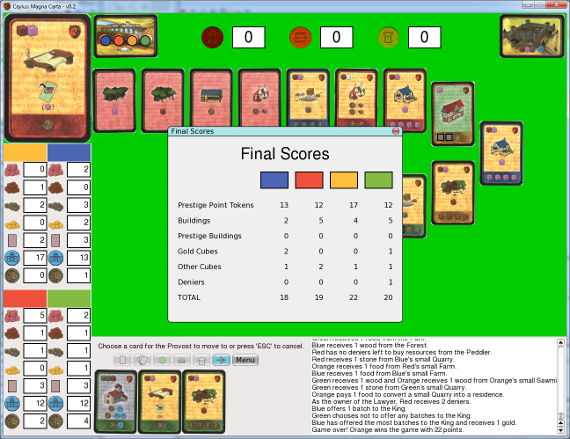 Regardless of whether or not this game ever gets any better than its current state and whether or not anyone than me and my wife ever gets to play it, I really enjoyed the process of working on it and naturally learned a great deal. Actually this took up so much of my time that I barely played any actual games for a month. For anyone who has played video games since childhood, I guess it's natural to feel like one day making a game of your own. Well, implementing a well-established boardgame into a video-game doesn't count really, but it's still much closer than I thought I'd ever get. Maybe one day I might even work up the courage to implement one of my own crappy boardgame designs as a videogame!
P.S. – In case I get any questions, yes, I'm aware that there is currently an officially approved iOS version of Caylus. Actually I only read about it last week but it doesn't really affect me as this project isn't intended for public distribution and I only wanted to make this for fun.